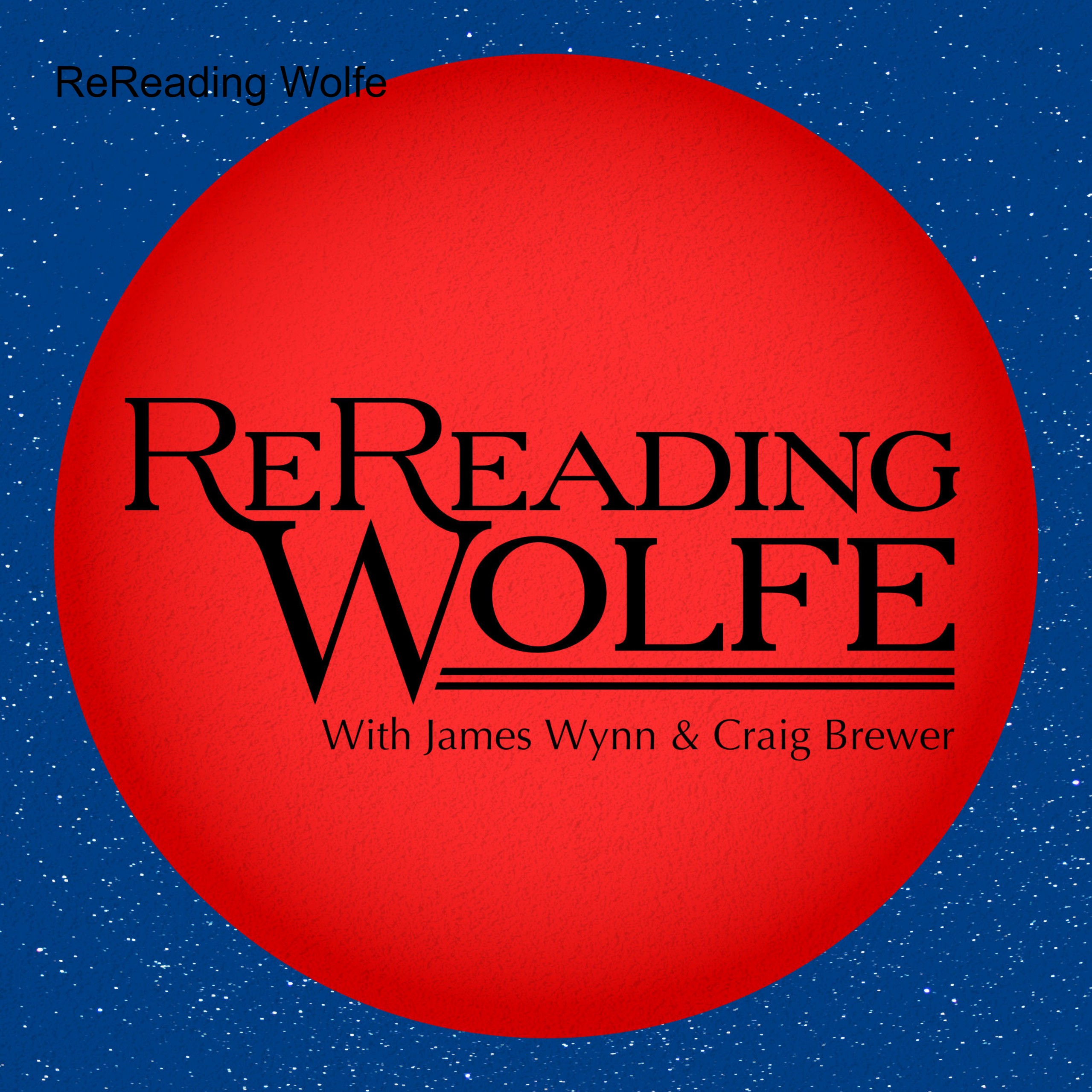 A spoiler-dense, chapter by chapter discussion of Gene Wolfe's science fantasy masterpiece The Book Of The New Sun, covering all four volumes and a little bit from Urth of the New Sun when necessary. They don't try to spoil anything else but, then again it's not a prepossessing podcast. https://www.patreon.com/rereadingwolfe
Episodes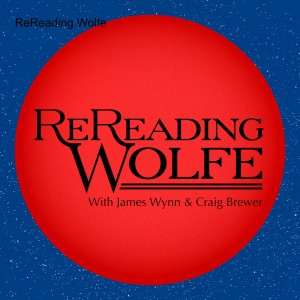 Monday Feb 07, 2022
Monday Feb 07, 2022
Warning: almost no Wolfe content at all. James and Craig just sit around in the same room (for the first time ever) and talk about going to a relatively uneventful con. Never say we don't provide novel, exciting content. But we do throw around some ideas for a Wolfe-con near the end.
And we mention books we bought and/or learned about:
Damon Knight, Three Novels
Humphrey Carter, Tolkien: A Biography
Tolkien, Unfinished Tales
Greg Ketter (ed.), Shelf Life: Fantastic Stories Celebrating Bookstores [includes Wolfe's "From the Cradle"]
Tom Disch, Neighboring Lives and The Priest
C.S.E. Cooney, Desdemona and the Deep
Swanwick, Cigar-Box Faust and Other Miniatures
Theodora Goss, Snow White Learns Witchcraft
Christopher John Farley, Kingston by Starlight
Leigh Brackett, The Long Tomorrow
K.B. Wagers, Out Past the Stars
William Horwood, Duncan Woods
Nicole Korner-Stace, Firebreak
Barry Hughart, Bridge of Birds
and a new (to us) podcast: The Skiffy and Fanty Show 
-
This episode is sponsored by... no one, but I guess Capricon?
-
You can become a patron and hear additional episodes at https://www.patreon.com/rereadingwolfe
-
You can get episodes on your podcast app or on our Youtube channel.
Note: Youtube subscribers in some locales might not be able to access all the episodes. However, you can get every episodes at the website and on your favorite podcast app. 
If you have problems accessing the podcast on your favorite platform, let us know.
-
Questions, comments, corrections, additions, alternate theories?
Connect with us on on Facebook
...or on Twitter @rereadingwolfe
...or on Instagram: rereadingwolfepodcast
...or on Reddit: rereadingwolfepodcast 
* Intro from The Alligator, Annihilation soundtrack by Ben Salisbury and Geoff Barrow
* Break Music from Symphony #2 - I by Arvo Pärt, performed by NFM Wroclaw Philharmonic
* Outro from "At the Con" by Nerf Herder
* Logo art by SonOfWitz 
Outros and alternate outros are cued on the Rereading Wolfe Podcast Spotify playlist IF the songs are available on Spotify.